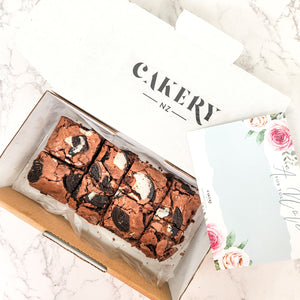 The Oreo Brownie.

We love Oreo, and we love brownie. So we decided to have them both in one mouthful. Seriously, the best thing ever! The crunchy bits of Oreo and fudgy brownie all in one bite, it's too good to share!

Available in 8 or 16 slices. 
Also comes with a FREE NOTE if you want to send it as a gift.