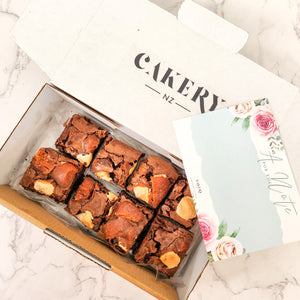 The Original Brownie Meets Marshmallows. This is the perfect marriage for our fudgy Original Brownie topped with fluffy marshmallows. You will be in brownie heaven when you get a taste of this. 

That ooeey gooey feel when you bite into it will keep you wanting more. 
Available in 8 or 16 slices. 
Also comes with a FREE NOTE if you want to send it as a gift.