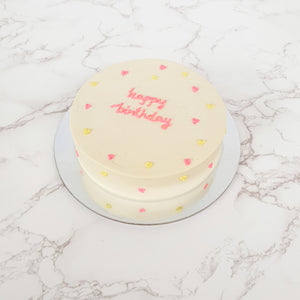 We would like to introduce this Mini Cake! It comes in 6 inch single layer cake, just perfect for a small family celebration. You get about 4-6 slices from this cake. 
This week's mini cake flavour is chocolate cake, and decorated with our velvety vanilla buttercream. 
We can write Happy Birthday with a name on the cake.