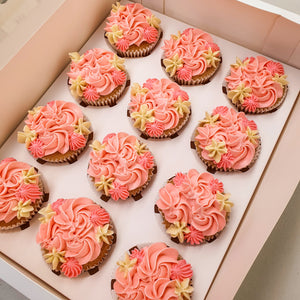 Tantalize your taste buds with Sweet Design Cupcakes! Choose a single flavor—chocolate or vanilla—or a delightful mix of both in the same box. Our delicate cupcakes are decorated with our velvety buttercream in delicate design. Plus, customize the colors to match your special occasion. Satisfy your sweet tooth today!
Colour 1 - is the main colour
Colour 2 - is the secondary colour
We will always add a white / off white cream colour to match the overall look of the cupcakes.